Outreach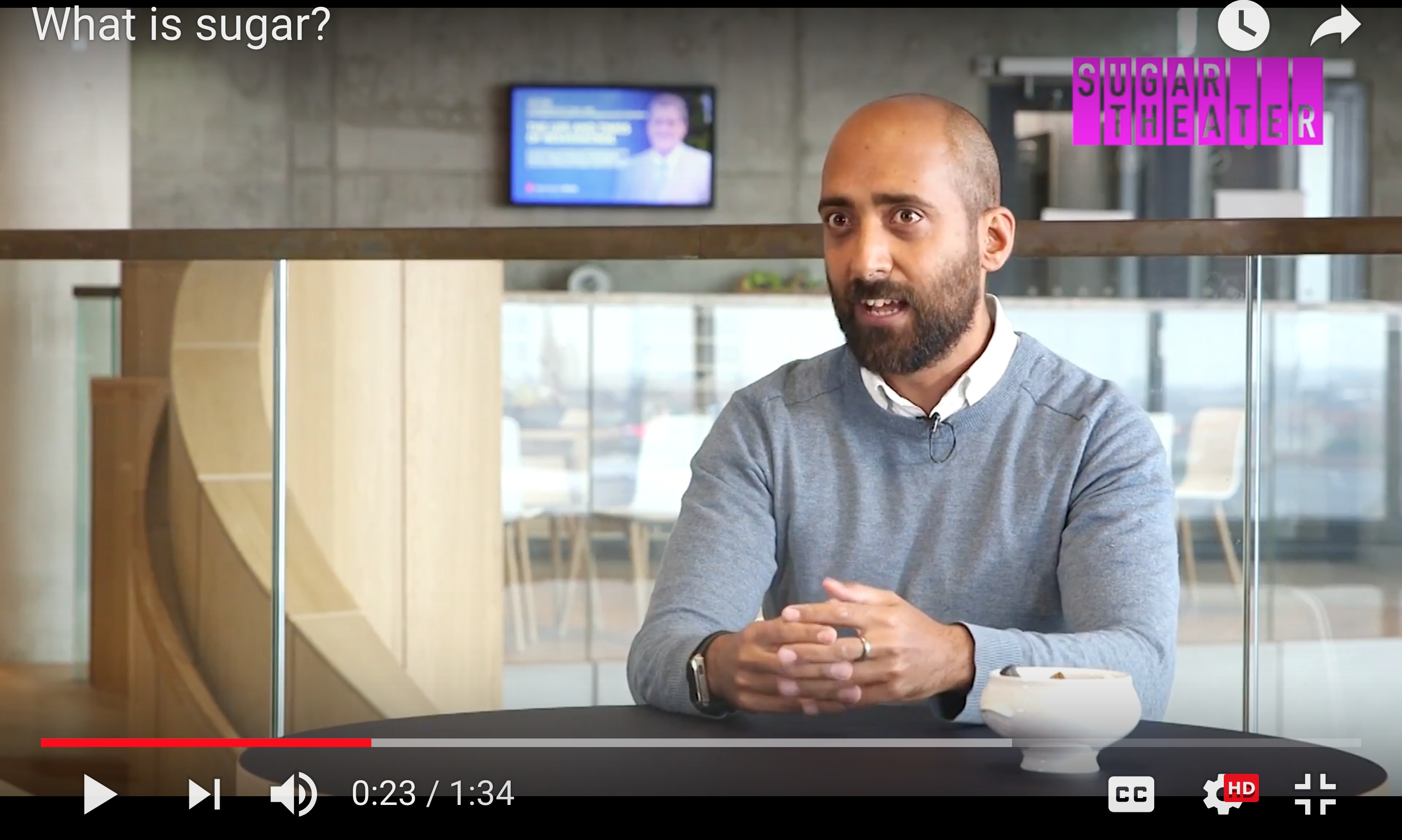 Raise awareness
As a national front runner within the disciplines of functional glycomics, glycoproteomics and genetic engineering, CCG aims to ignite and continuously feed the public interest in the field of glycoscience by providing expertise and instruction, news, opinions and perspective on all scientific levels.
Hear Professor Hans Wandall tell about Precise Genetic Engineering
Interdisciplinary synergy & knowledge-sharing
CCG's research is disseminated to the scientific community via international, peer-reviewed publications and via conferences, symposia and invited talks. Furthermore, an extensive collaborative network has been established to facilitate interdisciplinary synergy, and CCG is hosting and contributing to a considerable number of educational activities to promote scientific networking, knowledge-sharing and debate.
Public outreach
CCG is continuously making initiatives to foster interactions with the industry and the greater community in Denmark and abroad, for example via TV and radio interviews, by publishing commentaries on scientific websites and engaging in direct dialogue with clinicians, high school students and people with general scientific interest.
Every year, CCG's research is disseminated to the scientific community via 10-20 invited lectures in Denmark and abroad.
2019

05.03.2019
Genome Engineering PhD course, Aarhus University, Denmark (Eric Bennett)
08.03.2019
CRISPR session, Nordea Markets (Eric Bennett)
10-15.03.2019
Gordon Research Conference in Glycobiology, Lucca, Italy (Katrine Schjoldager, Catharina Steentoft & Henrik Clausen)
20-21.03.2019
Therapeutic genome editing congress, Boston, USA (Eric Bennett)

02-07.05.2019
FEBS Matrix Pathobiology, Signaling and Molecular Targets, Porto Heli, Greece (Jeremy Turnbull)
03.05.2019
NIST Genome Editing Workshop, Gaithersburg, USA (Eric Bennett)
04-07.05.2019
Jenner Glycobiology and Medicine Symposium, Cambridge, USA (Henrik Clausen) 
08.05.2019
Coetus event "the CRISPR Craze: A gene Therapy Dream Come Through?" (Eric Bennett)
09.05.2019
GlyCoCan Conference, Amsterdam, The Netherlands (Hans Wandall)
19-22.05.2019
13th Carbohydrate Bioengineering Meeting, Toulouse, France (Bernard Henrissat)
22-23.05.2019
5th Precision CRISPR Genome Editing Congress, Boston, USA (Eric Bennett)
22-24.05.2019
CIC bioGUNE, Spain (Hans Wandall)
25-31.05.2019
Gordon Research Conference: Viruses and Cells, Lucca, Italy (Ieva Bagdonaite)
28-29.05.2019
14th Danish Conference on Biotechnology and Molecular Biology, Vejle, Denmark (Claus Kristensen)

17-21.06.2019
Brussels ERC Panel Meeting (Bernard Henrissat)
25-27.06.2019
Beilstein Symposium, Germany (Hans Wandall)

30.06.2019 - 04.07.2019
Eurocarb XX meeting, The Netherlands (Christian Büll)
02.07.2019
Heidelberg University, Germany (Adnan Halim)
07-13.07.2019
MSBM XII, Mass Spectrometry in Biotechnology and Medicine Summer School XII, Dubrovnik, Croatia (Sergey Vakhrushev)
19-27.07.2019
Proctor Academy Gordon Research Conference, New Hampshire, USA (Bernard Henrissat)

15-19.09.2019
Human Proteome Organization World Congress, Adelaide, Australia (Hans Wandall)

29.09.2019 - 03.10.2019
International Proteoglycan conference, Kanazawa, Japan (Jeremy Turnbull)

02-05.11.2019
Society for Glycobiology Annual Meeting, Arizona, USA (Hans Wandall)
29.11.2019
Sanquin Research, Amsterdam, The Netherlands (Hans Wandall)